Việt Nam to compete in U18 football tourney in Hong Kong
2019-04-11 09:04:04
Việt Nam will face Singapore, Myanmar and hosts Hong Kong in an U18 tournament later this month.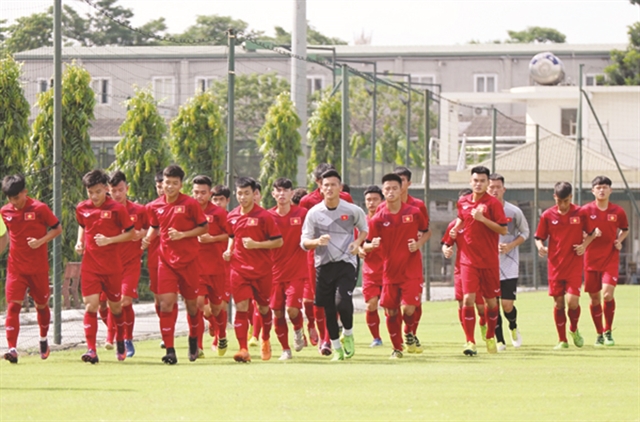 Teams will play in a round robin format to determine the overall champions.
The Vietnamese players under coach Hoàng Anh Tuấn are training in Hà Nội.
They have 10 days to prepare before departing for Hong Kong on April 17.
Việt Nam will first play Singapore on April 19, Myanmar the day later and the hosts on April 22.
The Hong Kong event is one of their warm-up activities for the 2019 AFF U18 Championship and the 2020 AFC U19 Championship qualifiers later this year.
Source : VNS