Opening the AFC/VFF Futsal Coaching Instruction Course 2022
On the morning of Nov-12, at the Thai Son Nam Arena (HCMC), the opening ceremony of the AFC/VFF Futsal Coaching Instruction Course 2022 was held by VFF and AFF.

14/11/2022 11:39:43
The delegation included Mr. Duong Nghiep Khoi – VFF General Secretary; Mr. Chiew Chun Yong – Elite Instructor of AFC, instructor of the course and representatives of the organisation committee and 11 trainees from the centres and futsal clubs.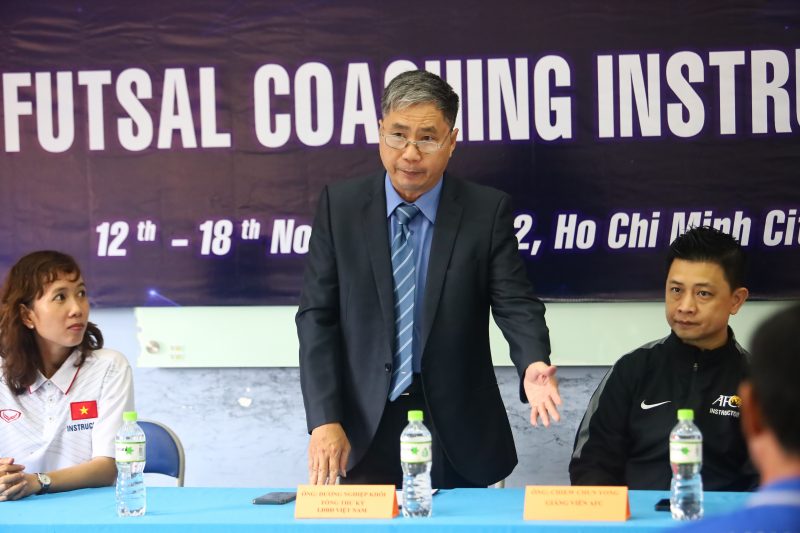 Speaking at the ceremony, Mr. Duong Nghiep Khoi – VFF General Secretary thanked AFC, instructor Chiew Chun Yong, and Thai Son Nam to cooperate to organise this course with favorable conditions. "This course was held with the target to discover and develop the potential coaches to become the instructors of VFF, thereby creating the foundation for the extension and development of Futsal Vietnam".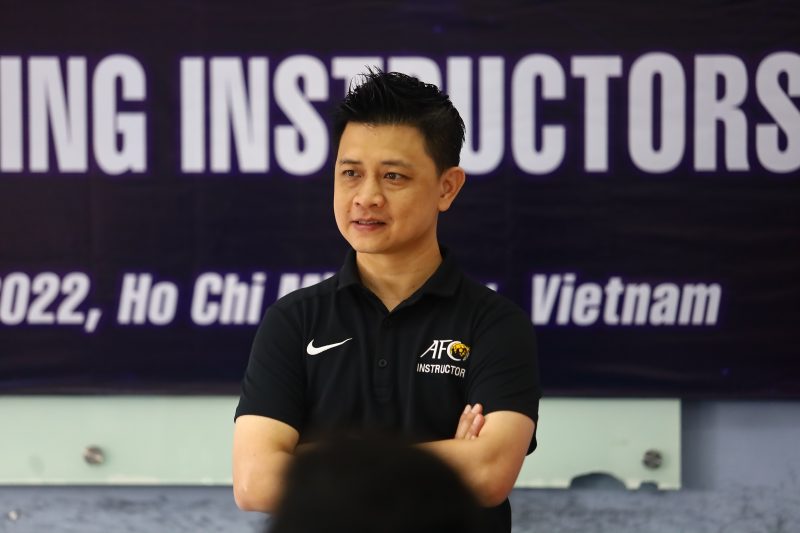 Sharing about the course, instructor Chiew Chun Yong extend his happiness when appointed to this course. "I knew many trainees here, they have a great experience as well as a contribution to Futsal Vietnam. Vietnam has a developed Futsal, on the top of Asia with 2 times qualifying for the FIFA World Cup. These courses will be a good opportunity for trainees to upgrade their knowledge and will be the instructors for new coaches. Thanks to VFF for the organisation and wish all the best for the participants, hope to see you soon in the tournaments of AFC and Vietnam Futsal will go further in the next period".
On behalf of the trainees, class monitor Nguyen Bao Trung thanked AFC, VFF, and instructors for organizing the course. "On behalf of the class, I would like to commit to study well and strictly follow the program of the course, acquire new knowledge about serving at the club and contribute to Vietnam Futsal".
Representative of Thai Son Nam Arena Mr. Huynh Tan Quoc – Director said at the ceremony: "Thai Son Nam has always been the leading unit providing forces for the national teams. In addition, over the years, Thai Son Nam has cooperated with VFF to organize training courses for futsal coaches at level 1, level 2, level 3, fitness, futsal goalkeeper, and this time a futsal coaching course. This is a very special course and a turning point in Vietnam Futsal, showing the great efforts of the VFF. Thai Son Nam is very honored to cooperate with VFF to organize this course".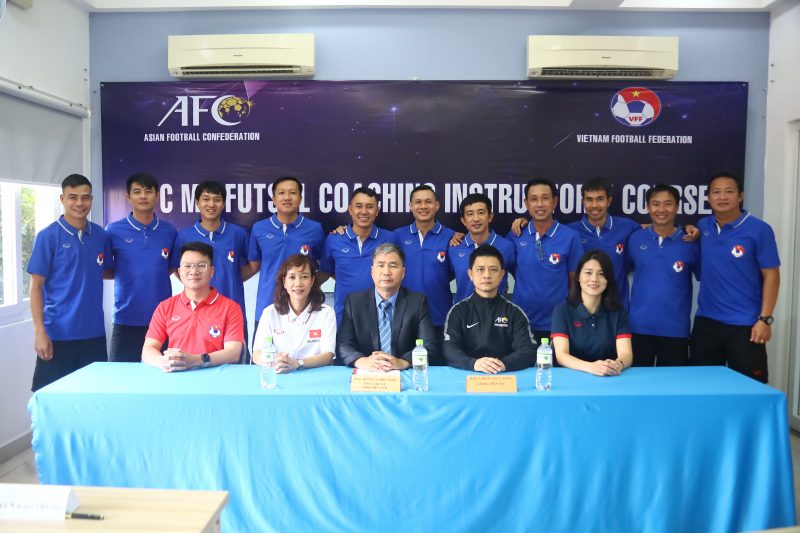 The course will take place from Nov 12 to Nov 18.