Round 8 Women's National League – Cup Thái Sơn Bắc 2020: Back to the journey
The second leg of the Women's National League – Cup Thái Sơn Bắc 2020 will kick-off with round 8. This will be an exciting period when strong teams fight for the championship.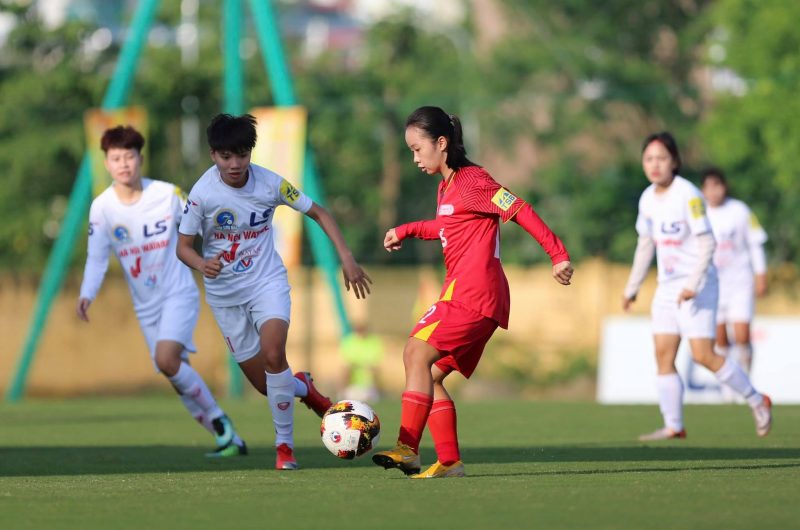 All team has their own preparation for the upcoming period of the tournament. Round 8 will kick-off on 20th and 21st Nov at Thống Nhất Stadium. The early match on Friday is the derby of Hanoi I Watabe and Hanoi II Watabe. Hanoi I Watabe maybe can get 3 points due to the gap in the level of the two teams. However, it doesn't mean that they can be subjective in the match because they still need a big win in case the standing count by goal difference.
Meanwhile, the match between Phong Phú Hà Nam and Thái Nguyên T&T is difficult to predict. At the first leg, Thái Nguyên T&T made a surprise when had a draw 3-3 with Phong Phú Hà Nam at the opening match. However, it won't easy for the team of head coach Đoàn Việt Triều to do the same thing at the upcoming match.
The matches on 21st Nov won't big challenge for the teams who are fighting for the championship such as Than KSVN or Hồ Chí Minh City.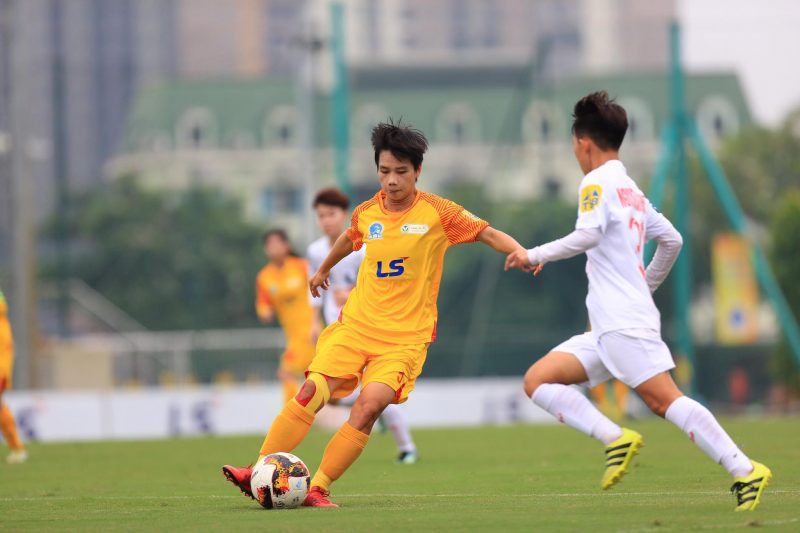 The fixture of Round 8 Women's National League – Cup Thái Sơn Bắc 2020
Friday – Nov 20:
4 p.m: Hanoi I Watabe – Hanoi II Watabe
6:30 p.m: Phong Phú Hà Nam – Thái Nguyên T&T
Saturday – Nov 21:
4 p.m: Sơn La – Than KSVN
6:30 p.m: HCM City I – HCM City II
STANDING OF ROUND 7
Pos
Teams
PLD
W
D
L
GF
GB
GD
Y.C
R.C
Pts
1
TP. HỒ CHÍ MINH I
7
6
1
0
26
2
24
1
0
19
2
HÀ NỘI I WATABE
7
5
2
0
21
3
18
1
0
17
3
THAN KS VIỆT NAM
7
4
1
2
11
6
5
5
0
13
4
PHONG PHÚ HÀ NAM
7
4
1
2
13
11
2
7
0
13
5
THÁI NGUYÊN T&T
7
2
2
3
5
13
-8
4
1
8
6
HÀ NỘI II WATABE
7
2
0
5
4
12
-8
5
0
6
7
TP. HỒ CHÍ MINH II
7
0
2
5
2
17
-15
14
0
2
8
SƠN LA
7
0
1
6
6
24
-18
7
0
1