VFF organizes Selection Course for Referee Instructors 2022
From December 6 to December 10, 2022, VFF organizes the 2022 Referee Instructor Selection Course, aiming to supplement the team of national referee instructors, serving training and development national referees as well as supporting localities in the development of grassroot referee.

09/12/2022 09:59:41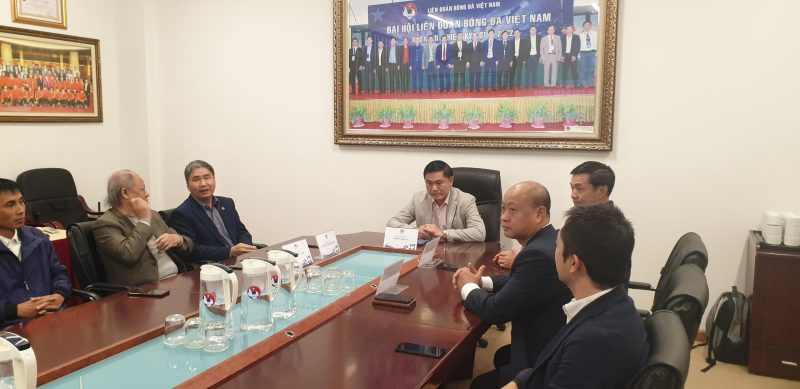 Attending the opening session of the selection course were Mr. Tran Anh Tu – VFF Vice President, Mr. Duong Nghiep Khoi – VFF General Secretary, Mr. Dang Thanh Ha – Chairman of the VFF Arbitration Committee and Mr. Le Manh Ha – Deputy Head of the VFF Arbitration Department. Participating as the instructor of the 2022 Arbitration Instructor selection course were Mr. Dang Thanh Ha and Mr. Doan Phu Tan – Arbitration Instructor. Candidates are the Referee Assessors and excellent former Referees selected by the Arbitration Committee to participate in the selection course (10 people).
The 2022 Referee Instructor selection course is considered an urgent and important activity when Vietnam currently has only 9 instructors, including 7 referees and 2 fitness instructors. Because these instructors are also taking on the role of Referee Assessor, it is difficult to organize training classes in the off-season.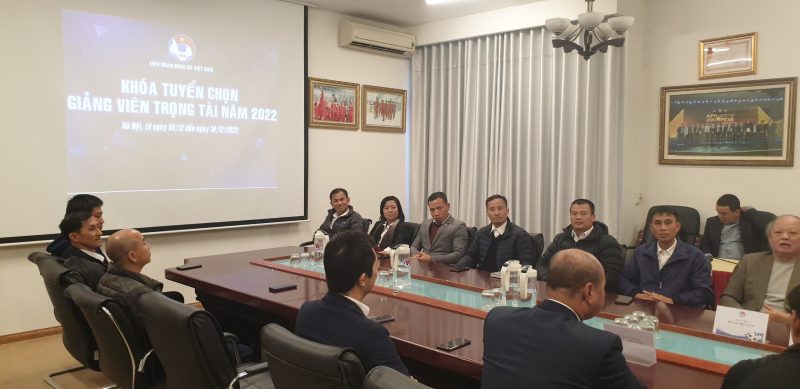 Candidates participating in the selection course will undergo a variety of tests and expertise, through assessments of up-to-date knowledge of the Rules of the Game, presentation skills, pedagogical skills and final practical exercises, will be officially selected to become the referee instructors of VFF.