Vietnam Women Team donated for COVID-19 prevention fund
On the morning of 8th May 2020, the Vietnam Women Team under the guidance of head coach Mai Duc Chung came to the office of the Central Committee of the Vietnam Fatherland Front to donated 30 million VNĐ to support the prevention program of the Government.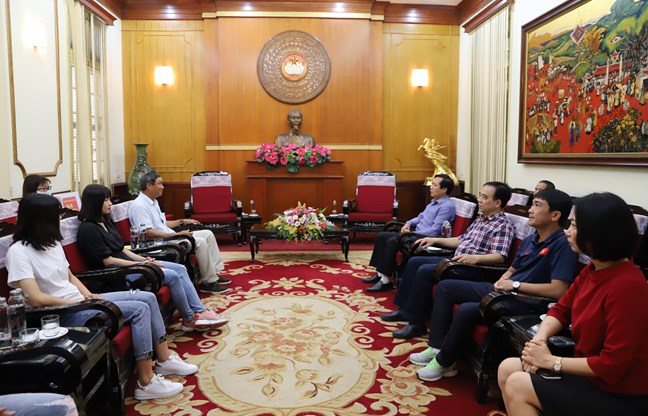 Head coach Mai Duc Chung said that to reduce the risk of COVID-19, the players maintained the exercise at home and didn't go out unless necessary to ensure social distancing. Until now, even the risk of the pandemic is going down however the effect still exists. Therefore, each player of the Vietnam Women Team wants to share this difficulty with society and encourage the response of people to defeat the pandemic.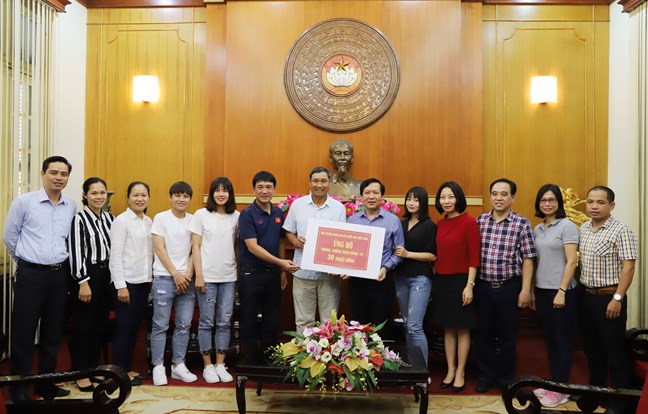 The team hopes that we can win over the pandemic and the matches can come back as soon as possible. They want to get more and more achievements as the gifts for the "heroes"  who are working to ensure safety for everyone.
Mr. Tran Van Sinh – Head of Movement Department of the Central Committee of the Vietnam Fatherland Front promised that this money will transfer to the Ministry of Health, Ministry of National Defence and Ministry of Public Security to support the prevention campaign.
Source: http://mattran.org.vn/