Futsal National Championship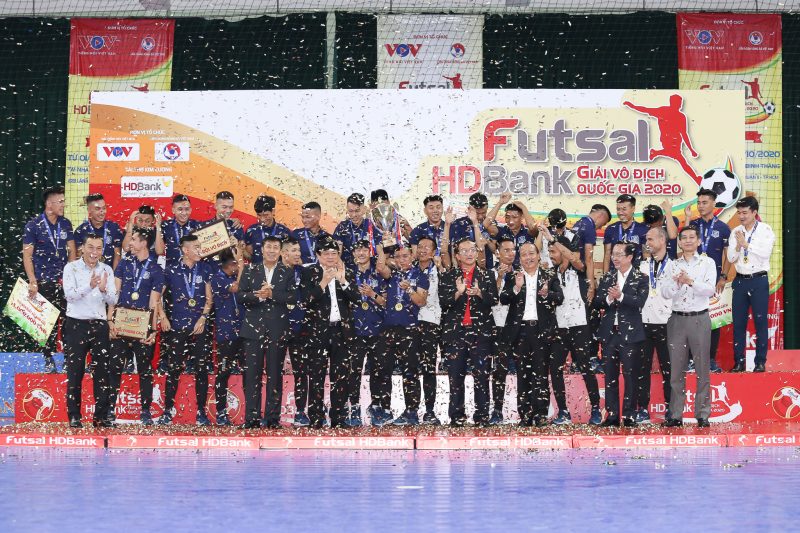 Award ceremony of Futsal HDBank Championship 2020
The Futsal HDBank Championship 2020 which held by the co-operation of VFF and VOV finished after 2 periods. Thái Sơn Nam successfully defended the championship with 18 unbeaten matches included 14 victories. This is the 10th championship of Thái Sơn Nam in total 13 times joining in this tournament. It is a proud number for any club or team.
Thái Sơn Nam got 3 points, Sahako on top again
On the morning of 25th June, Futsal HDBank National Championship 2020 Final continues with 3 matches of round 5. Thái Sơn Nam showed the strength of the reigning champion when coming back from a goal down to win over Đà Nẵng.
Featured