Opening ceremony of referee training course for National Professional football tournaments in 2022
On the morning of Sep 16, the referee training course for the National Professional football tournaments in 2022 opened at Thong Nhat Sports Center (Ho Chi Minh City).

19/09/2022 10:21:30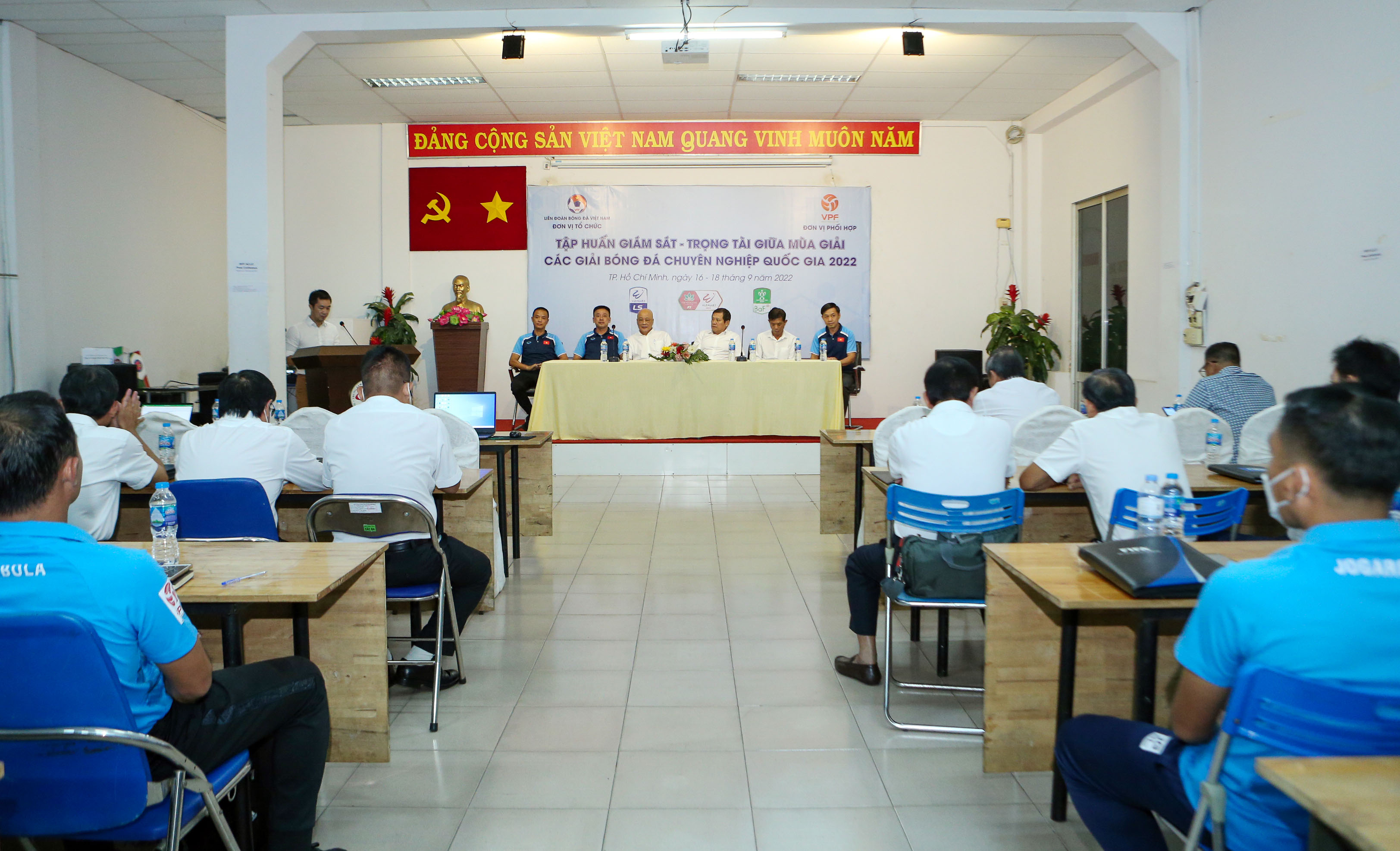 The delegation included Mr. Duong Van Hien – Member of VFF Executive Committee, Chairman of Arbitration Committee, Deputy Chairman of Course Organizing Committee; Mr. Vo Minh Tri – Member of VFF Executive Committee, Deputy Chairman of the Arbitration Committee; Mr. Dang Thanh Ha – Member of the Arbitration Committee; Mr. Tran Khanh Hung – Member of the Arbitration Committee; Mr. Vo Quang Vinh – Instructor. On the side of Vietnam Professional Football Joint Stock Company (VPF) – the organizer of the training program – there were Mr. Nguyen Hong Son, Head of Competition Organization – VPF Company. Attending the ceremony were also representatives of leaders of VFF's functional departments, VPF Company, Training Organizing Committee, Referee lecturers and all assessors, referees and representatives of media agencies.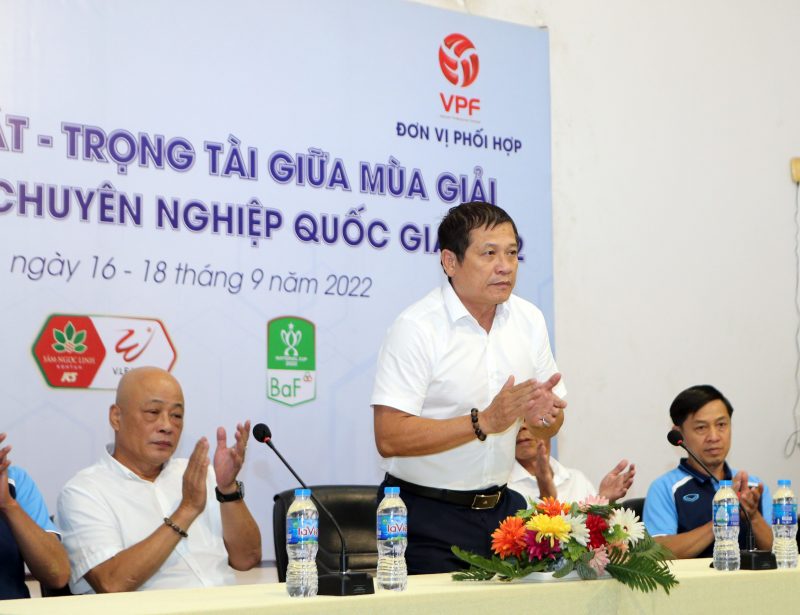 The training program for assesors and referees in the middle of the 2022 national professional football tournaments was organized to review experience in assessors and referee work in the past time and to continue to improve knowledge and skills for assessors and referees to run the next rounds at the National Professional Football Leagues 2022. This is a task that is particularly interested by the VFF Executive Committee and has specific instructions for with the organizing committee, the training program must ensure the quality of the training content, organize the assessment and review experience seriously and thoroughly, give reminders and encourage the assessors and referees to constantly improve their professional skills, the ability to control the game. The match assessors and referees need to implement their work methodically and with a higher sense of responsibility, and must ensure that the matches are organized in accordance with the provisions of the Regulations, absolutely avoid unnecessary mistakes.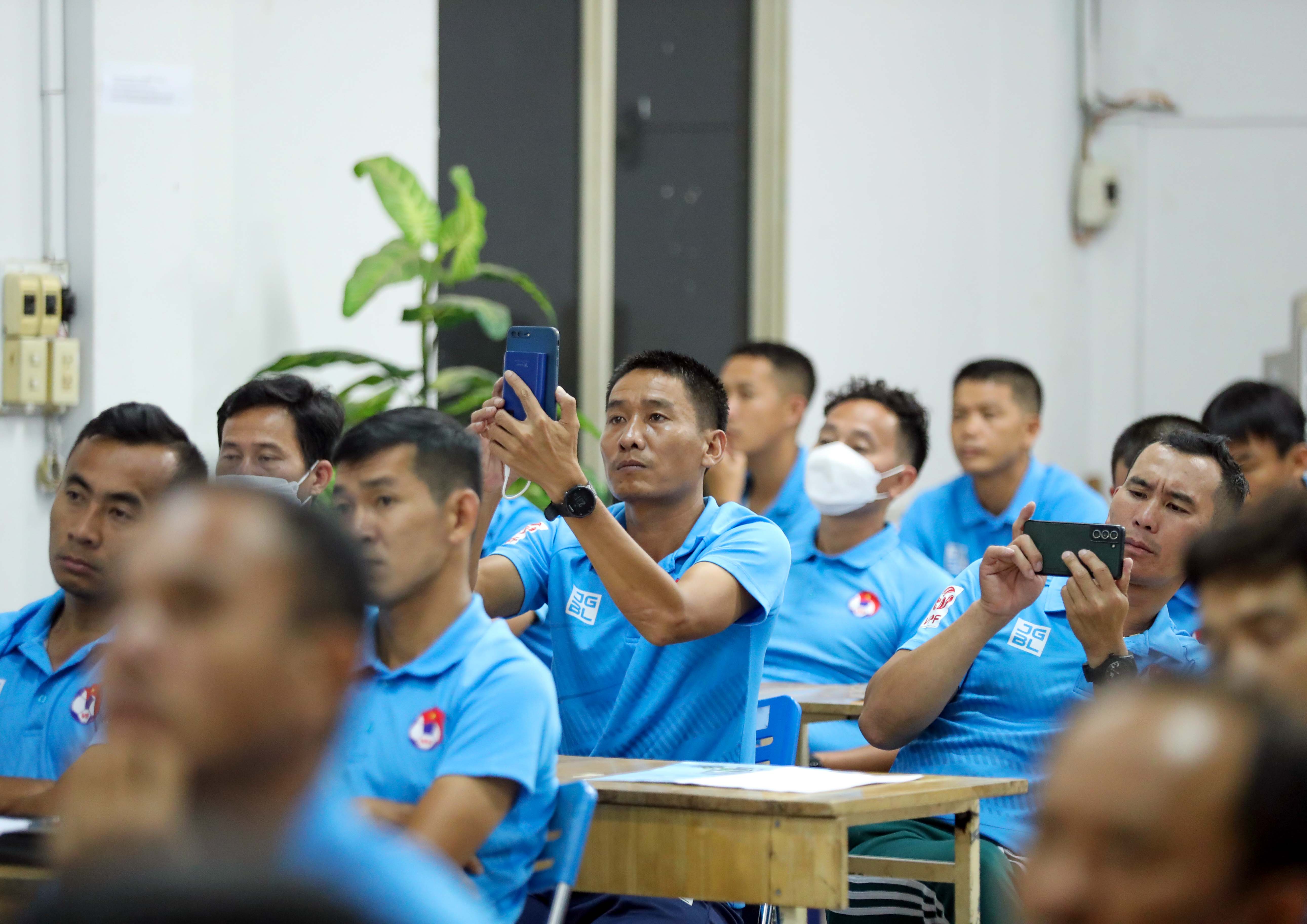 The mid-season training program will take place from September 16 to September 18, 2022. During the 3 days of training, in addition to being updated on the amendments and supplements to the 2022/2023 Competition Law and performing physical and theoretical tests according to regulations, the assessors and referees will together exchange, discuss, share experiences and solutions to overcome difficulties and obstacles in the process of performing tasks in the past rounds at the national professional football tournaments in 2022, from there to prepare well for the next rounds, especially in the final stage of the season when the tension and difficulty of the matches are expected to increase a lot.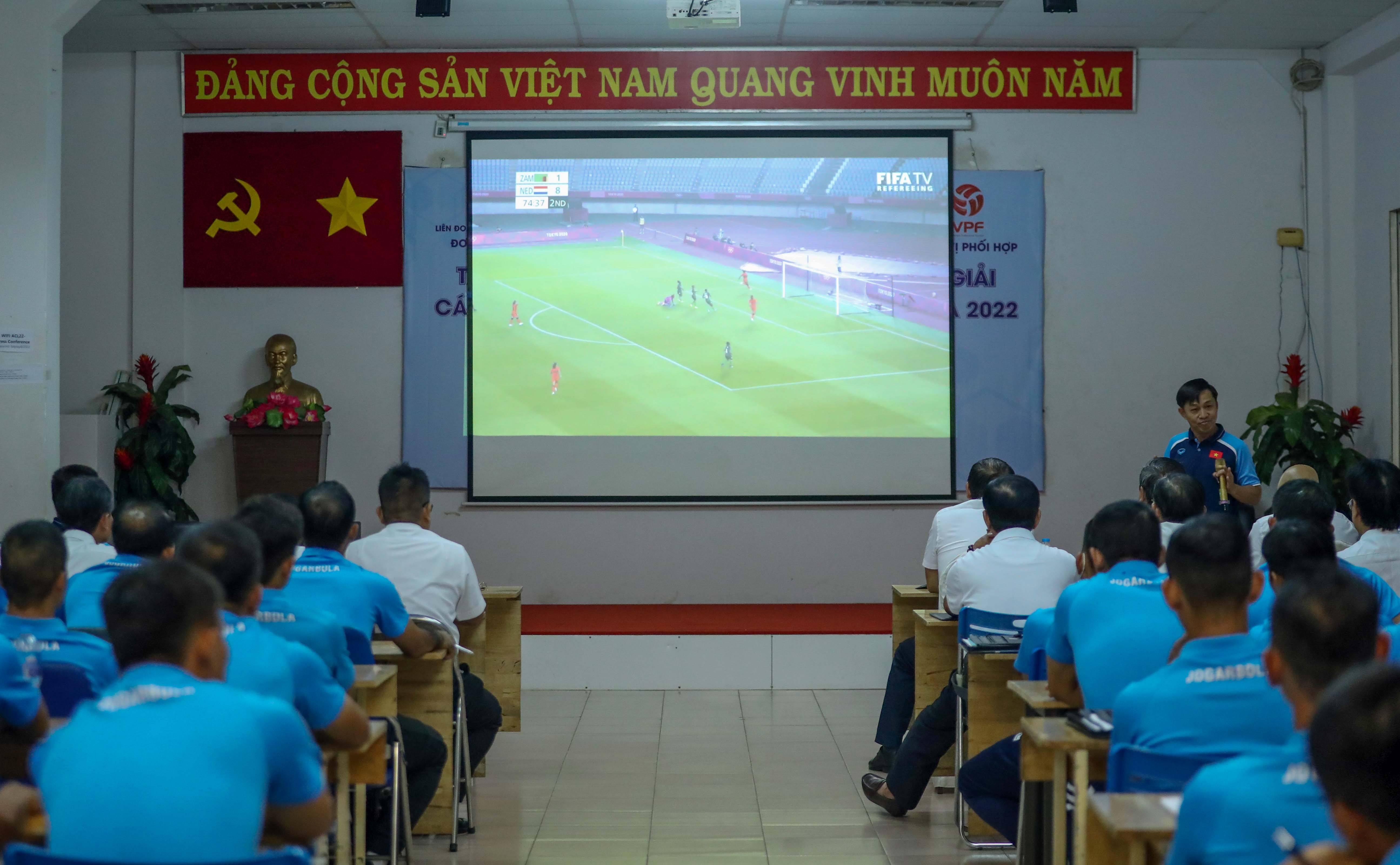 The training program for supervision and referees in the Northern region participating on duty at the 2022 national professional tournaments will be held in Hanoi from September 19 to September 21, 2022.