Việt Nam in Group B with Thailand at SEA Games 2019
Việt Nam have been drawn in Group B for the upcoming 30th Southeast Asian (SEA) Games in the Philippines, alongside defending champions Thailand,…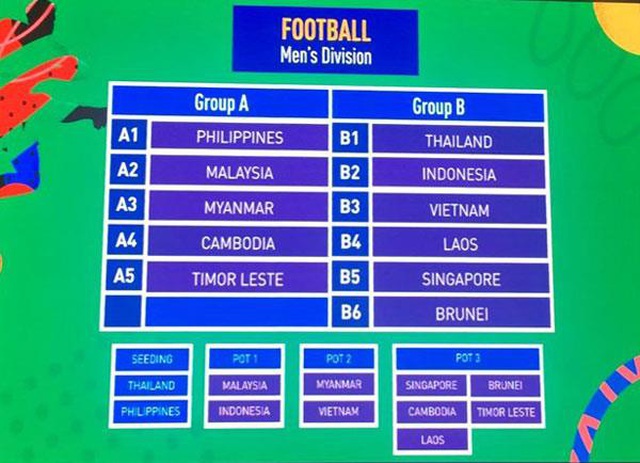 The draw took place at Sofia Hotel in Manila, the Philippines this morning.
Group A consists of Cambodia, runners-up Malaysia, Myanmar, the Philippines and Timor Leste.
Attending the draw, Việt Nam Football Federation (VFF) General Secretary Lê Hoài Anh was optimistic about Việt Nam's chance to progress further in the tournament.
"Group B will be much more competitive than Group A. Group B includes quality teams such as Thailand, Indonesia as well as Việt Nam. With the presence of real strength, I believe that Việt Nam U22 team will overcome the qualifying round towards the title," said Tuấn.
On the women's side, Việt Nam are in Group B with Thailand and Indonesia. While the Philippines, Myanmar and Malaysia are in Group A.
The participants will play in a round robin format to determine the top two teams from each group for the semi-finals.
The group stage matches of the men's football event will start on November 25 and end on December 5. The semi-finals take place on December 7, while the third-place playoff and the final will be held on December 10.
The three stadiums selected for men's football venues are Rizal Memorial, UMAK Football and Binan Football.