Việt Nam to play friendlies in South Korea
Việt Nam women's U19 team will compete in a five-day friendly tournament in Seoul, South Korea to prepare for the Asian championship in Thailand at…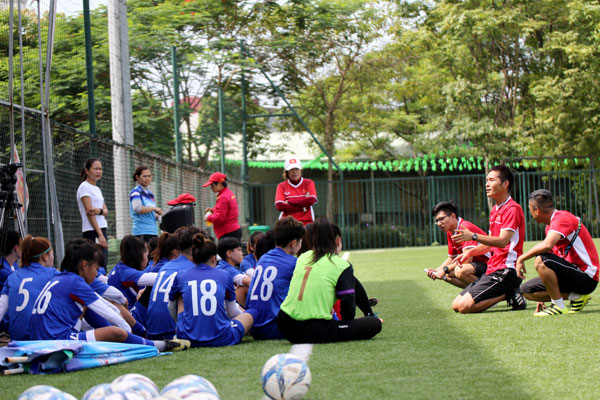 The 18-strong contingent under Japanese coach Ijiri Akira will face the hosts' U18 team today. They will see a U18 team from Osaka, Japan, tomorrow and U18s from Shanghai, China, on Friday.
Akira said the Vietnamese had a chance to play with quality teams. The coaching staff would watch all players' performance so that they could made final tweaks for the team's playing style at the coming Asian tournament.
In Thailand, Việt Nam are in Group A with Australia, North Korea and the hosts.
Group B features Japan, China, South Korea and Myanmar.
Matches will begin on October 27.