Goalkeeper Bui Tien Dung: "The most important is keep a clean sheet against Indonesia"
Before the training session on 29th Nov of U22 Vietnam, goalkeeper Bui Tien Dung stated that the most important task is to keep a clean sheet at the match against a strong team like Indonesia.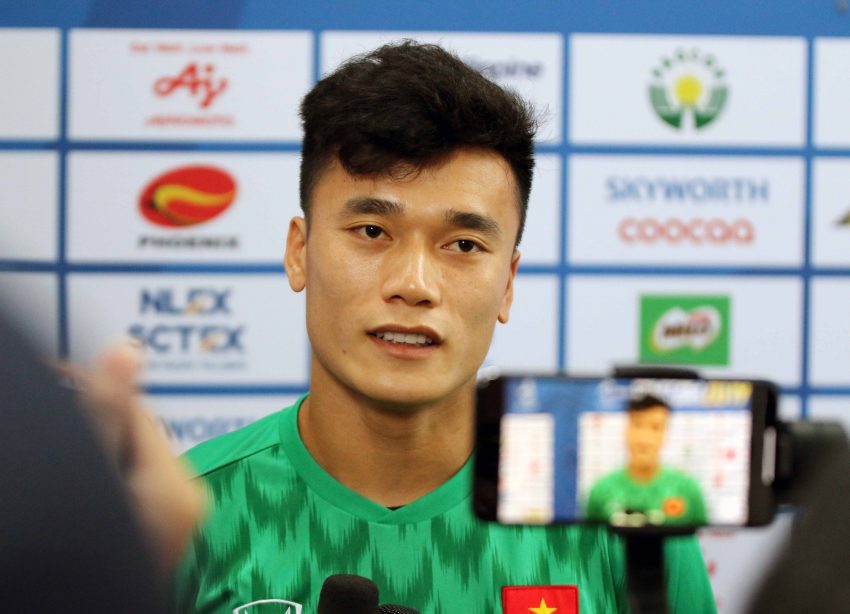 Bui Tien Dung appreciates the force of U22 Indonesia, especially after two victories of Indonesia over Thailand and Singapore. Tien Dung argued that the strongest of Indonesia is a good foundation and familiarity with artificial grass. "In the field with artificial grass, the ball will go faster and the bounce is difficult to predict. We have the chance to get familiar from the beginning of the tournament however the quality of the stadium also creates some difficulties for all team". Tien Dung shared.
About the match with Indonesia, Bui Tien Dung said that the coaches will have the best plan for each position. In his opinion, the team needs to keep the goal safe before thinking about a goal and victory.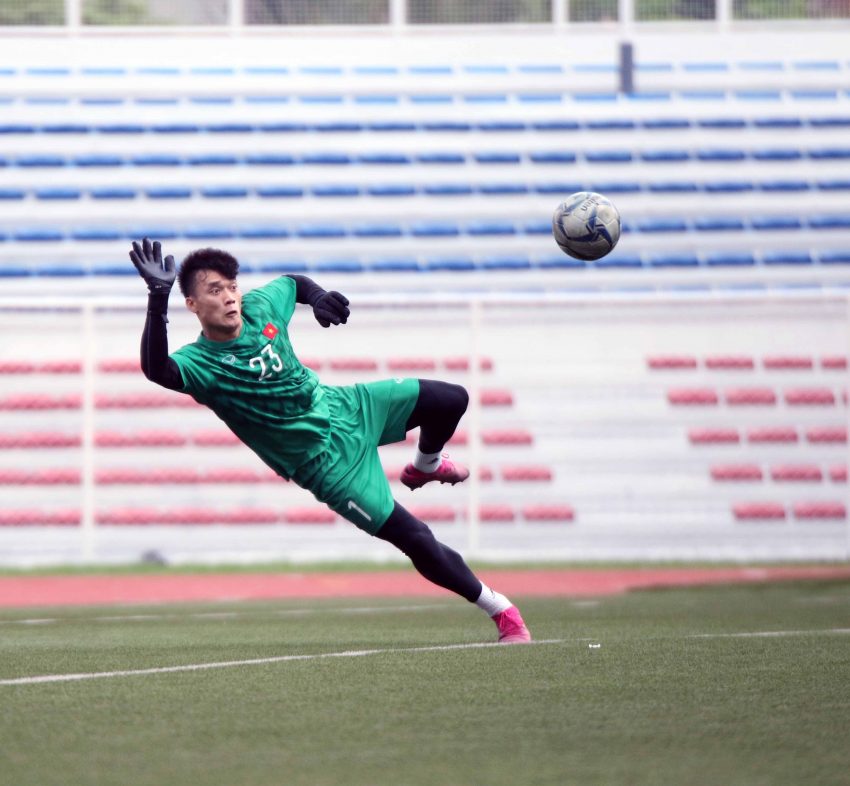 In the last game, U22 Laos had a goal from a fix situation over U22 Vietnam. Head coach Park Hang-seo said this is something that should not have happened because the players have been trained carefully in similar situations. Bui Tien Dung argued that all team will have to learn from this experience to avoid the mistake.
The match between U22 Vietnam and U22 Indonesia will be held on 1st Dec at Rizal Memorial. If can get the win, the change to go in the next round of U22 Vietnam will be closer.