SEA Games 30: With the victory 6-0 over Indonesia, Vietnam Women's team goes into the semi-final
(29th Nov) At Binan stadium (Philippines), defending champions Vietnam romped into the semifinals from Group B after thrashing Indonesia 6-0.
With an opponent like Indonesia who lost to the Vietnam Women's team with a score of 0-7 in the last match in August 2019, the team of head coach Mai Duc Chung was confident and took the initiative since starting the game. In this match, the line-up of Vietnam had many changes compared to the first game with Thailand. Vietnam's players raised the tempo of their game from the first minute of the match. At 9 minutes, Vietnam's team had the first goal after a free-kick of Tuyet Dung (7).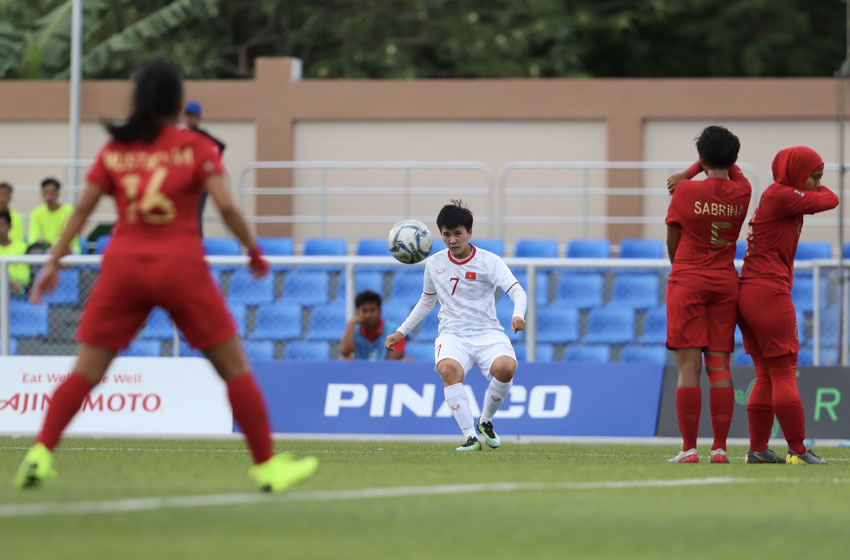 At 12 minutes, Pham Thi Tuoi (15) missed a chance, however, after 2 minutes, Nguyen Thi Van (18) had another goal for Vietnam. A few minutes after that, Vietnam's team also had some other chances but it was not until 19 minutes when Nguyen Thi Van (18) received a passed ball from Tuyet Dung (7) and successfully brought the third goal for Vietnam.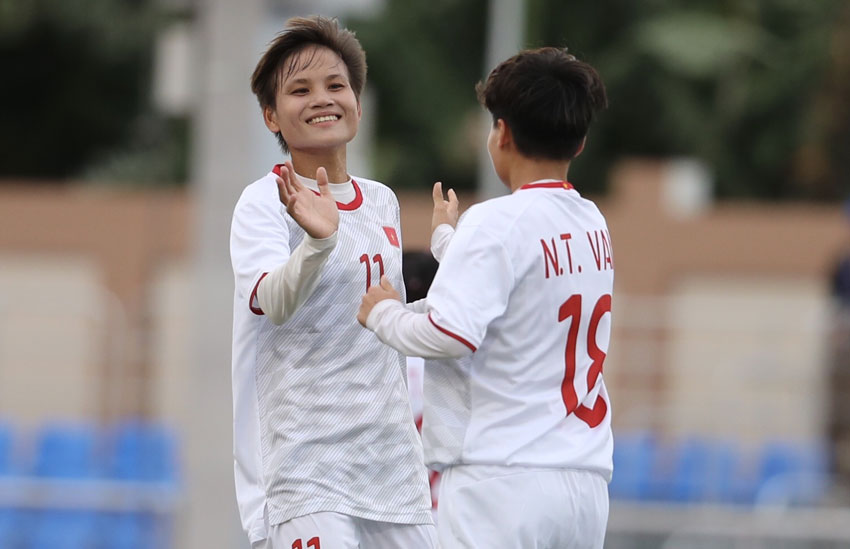 With 3 goals down, Indonesia increased focus on defense with the appear of defender Nisma Rusdiana (14). However, the defenders were not playing well and goalkeeper Boma Norffince (1) had to work very hard to avoid more goal from Vietnam Women's team in the first half.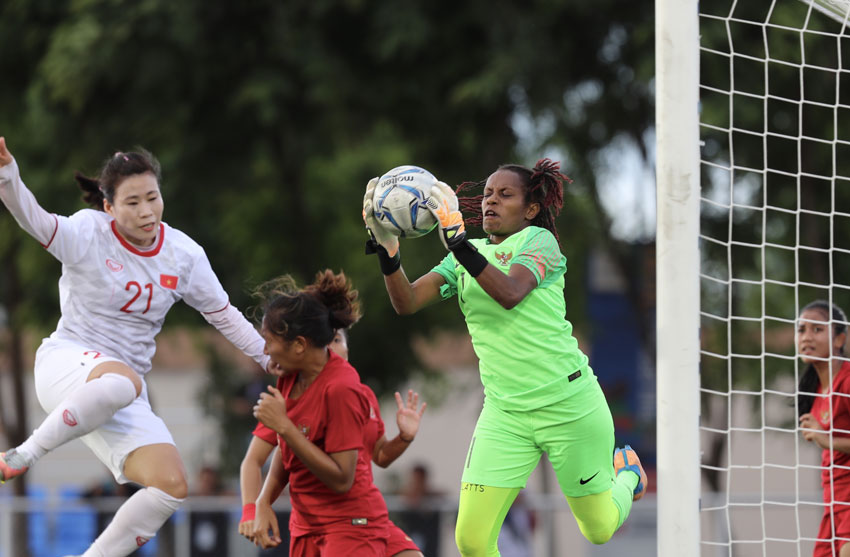 From the beginning of the second half, head coach Mai Duc Chung added 2 players Bich Thuy (23) and Huynh Nhu (9)  into the attack to find more goals. 50 and 60 minutes, Huynh Nhu had 2 goals for Vietnam with the co-operate of Nguyen Thi Lieu (8) and Vu Thi Thuy (6).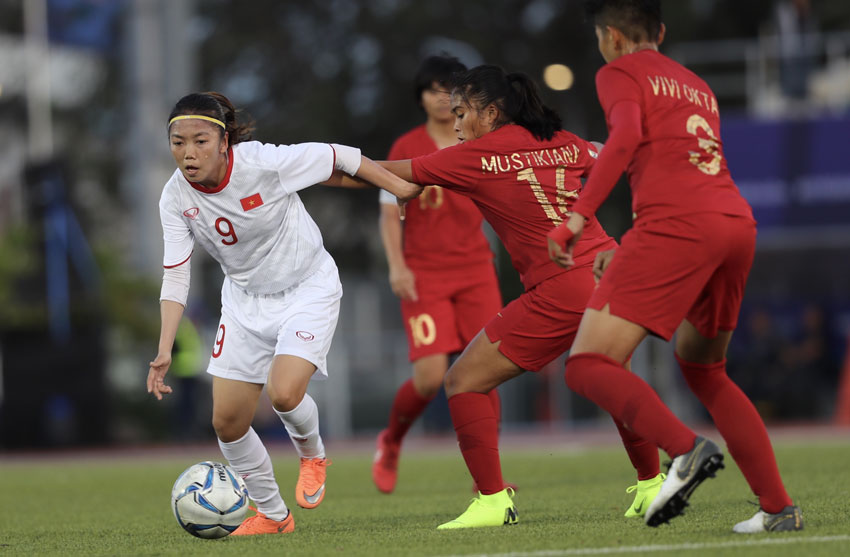 84 minutes, midfielder Tuyet Dung (7) made a final goal to complete the victory 6-0 for Vietnam's team. With 3 points at this match, Vietnam Women's Football team gets the ticket to the semi-final of SEA Games 30.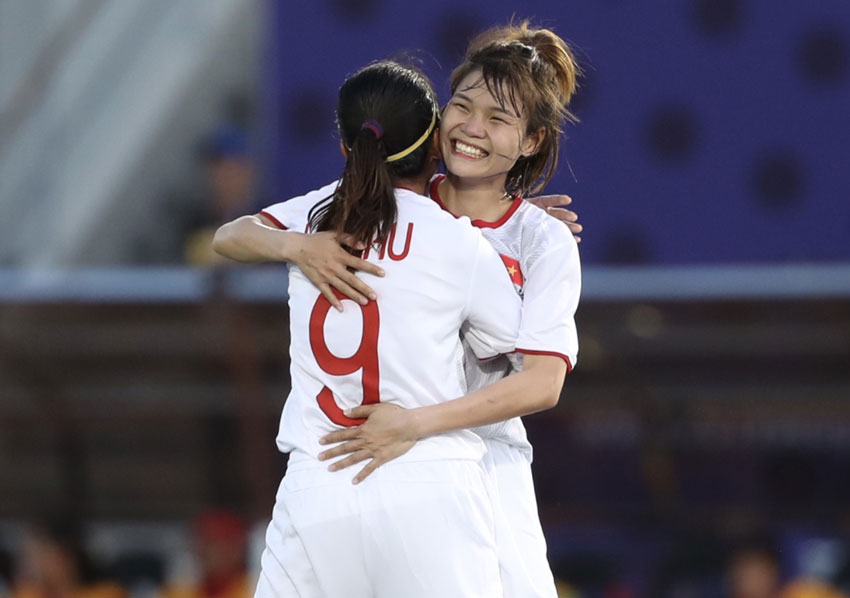 The last game of group B between Thailand and Indonesia will start at 15:00 on 2nd Dec at Binan stadium (Philippines).