Head coach Park Hang-seo satisfied with the competitive spirit of U22 Vietnam
Head coach Park Hang-seo satisfied with the competitive spirit of his players, thereby successful came back from a goal down in the match with U22 Indonesia and expanding the opportunity to the semi-final of SEA Games 30 for U22 Vietnam.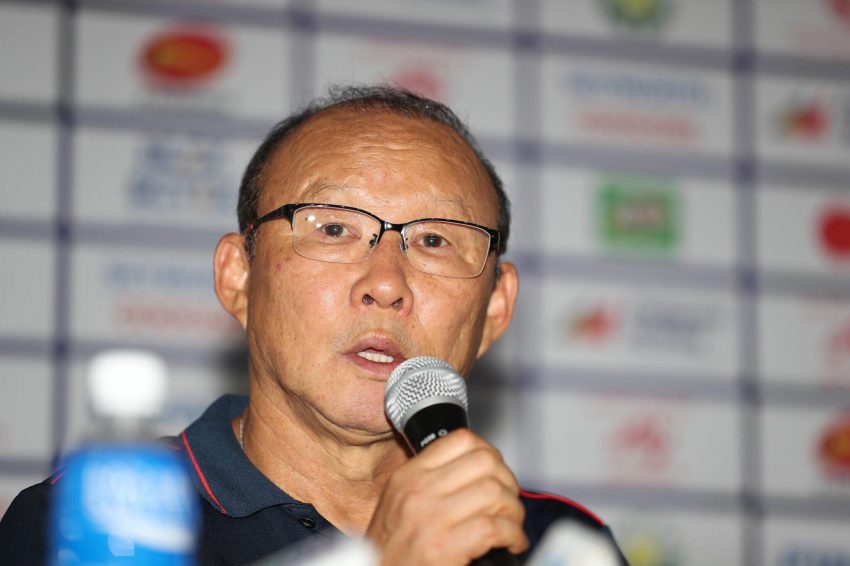 Head coach Park Hang-seo said: "Today, we showed the competitive spirit of Vietnamese. We had to face a goal down in the first half but we did not give up. All the team had fought and win. That is the Vietnamese's competitive spirit: Never give up. I would like to thank and congratulate the players".
Assessing the performance of U22 Indonesia, Mr. Park said that U22 Indonesia had a very good physical foundation, therefore U22 Vietnam had to make some changes about the tactics especially after a goal down. "We had to increase the strength and play more drastically. In the first half, we played with the line-up 3-4-3 but after that, we changed into 4-4-2 with the addition of Ha Duc Chinh in the attack and we win. We do not have any fixed line-up, just depend on the real situation". Mr.Park shared.
About the situation led to the goal down of U22 Vietnam, head coach Park Hang-seo declined to comment on the procedure of goalkeeper Tien Dung. He said: "In my opinion, anything happens on the match are also the responsibility of the coach. Therefore, I do not want to talk about the individual mistake here".
With the victory 2-1 over U22 Indonesia, U22 Vietnam has 3 consecutive wins and maintains the top of Group B. In order to encourage the team with this achievement and look forward to the next matches, Vietnam Football Federation has awarded the whole team 1 billion VND.