Opening AFC 'C' Coaching certificate course 2019
(29th Nov) The opening ceremony of AFC 'C' Coaching certificate course 2019 with the attending of 24 students from the clubs and football center in the whole country was held at the office of the Vietnam Football Federation (VFF).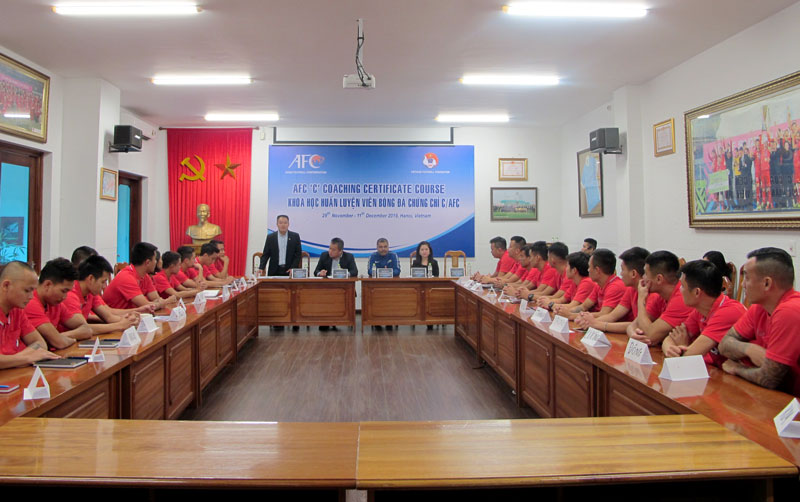 The ceremony has the attending of Mr. Nguyen Minh Ngoc – VFF Deputy General Secretary, Mrs. Nguyen Thanh Ha – VFF Deputy General Secretary, Mr. Luu Quang Dien Bien – Manager of Community Football and Training Office, Mr. Rameshpai Singh (Singapore) – AFC's lecturer.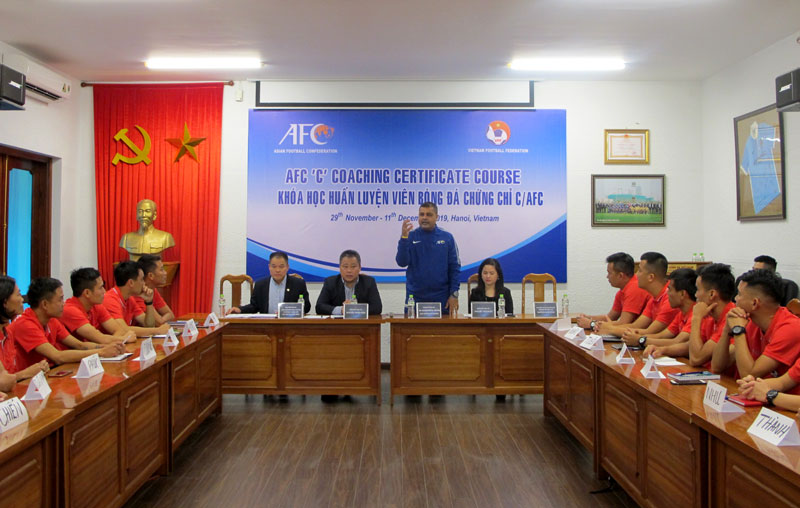 Speak at the opening ceremony, Mr. Rameshpai Singh expressed the importance of the course: "In my opinion, the 'C' course is more important than any courses. This is the beginning step for all coaches. Not only that, the students of this course will be the first coaches of the national team's players. Therefore, I hope you guys will take as much as possible from me, ask a lot of questions to me".
On behalf of 24 students, Mr. Tran Quoc Viet (HAGL) share his determination when joining in this course: "I and all students here promise that we will try our best to complete all the task of the course as well as the requires from Mr. Singh".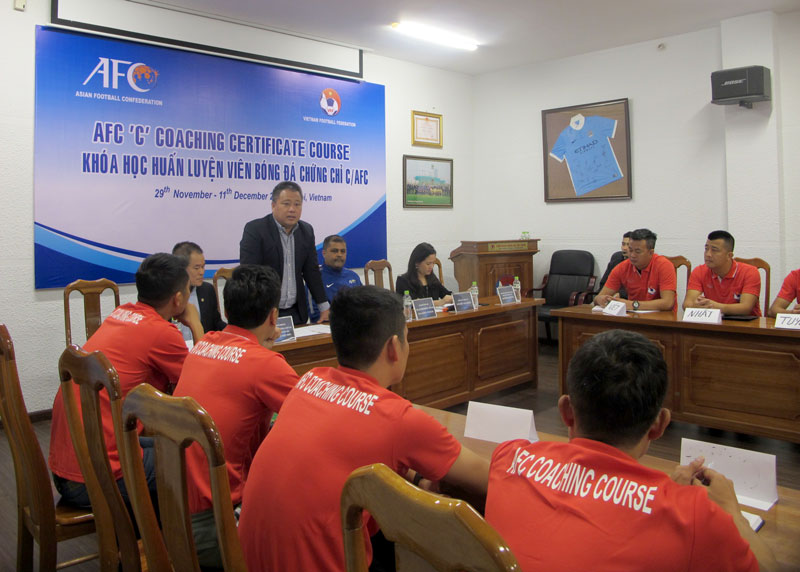 VFF Deputy General Secretary Nguyen Minh Ngoc said thank to AFC and lecturer Rameshpai Singh and also expressed the expectation about this course. Agree with Mr. Singh, Mr. Nguyen Minh Ngoc said: "If you can complete this course, you will have the knowledge and experience to move on other professional training courses. According to the regulation of AFC, in the coming years, when working as the coach in any clubs participating in the AFC competitions as well as the national teams, you will need a professional certificate. I hope this will become the motivation for all of you. I am very happy because this course has the attending of many players who used to be national players as well as many players who are playing for the famous clubs in Vietnam. I wish all of you will get a good result after the course".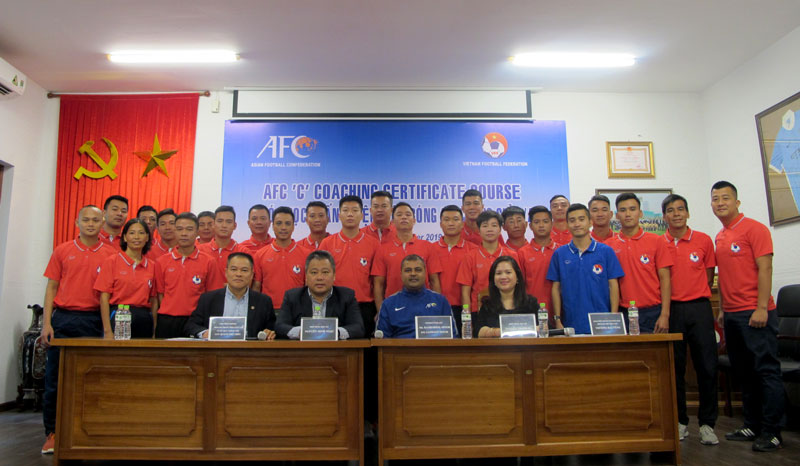 The AFC 'C' Coaching certificate course 2019 will start from 29th Nov to 11th Dec at PVF. During this course, the students will share their experiences as well as be updated with the latest and most basic knowledge in football coaching.