Quarter Final HDBank Vietnam Futsal League 2019: Thai Son Nam fails to defend the title champion
The first day of the Final HDBank Vietnam Futsal League 2019 was very dramatically with the surprise results.
Thai Son Nam failed to defend the title because of Da Nang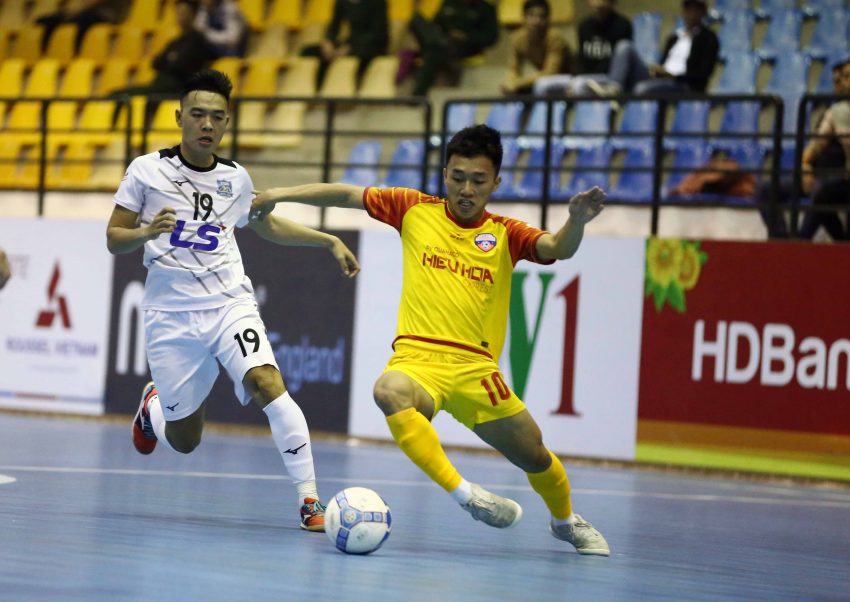 The match between Thai Son Nam and Da Nang was very serious and dramatic. Both teams came to the match with high attention. At the first moments, with a ball from Manh Dung, Duong Ngoc Linh made a goal for Thai Son Nam. A few minutes later, Thai Son Nam made 6 mistakes therefore Da Nang was received a free-kick. However, Duc Ngoc missed this chance.
It was not until 31 minutes when Tran Duy suddenly made a score for Da Nang and got back the balance of the game. The match ended with a draw and the final result was depending on the penalty. Goalkeeper Duy Binh was excellent when successful intercepted the kicks of Manh Dung and Tri Kiet. Finally, Da Nang had a victory over Thai Son Nam
SHK Nghe An defeats Thai Son Bac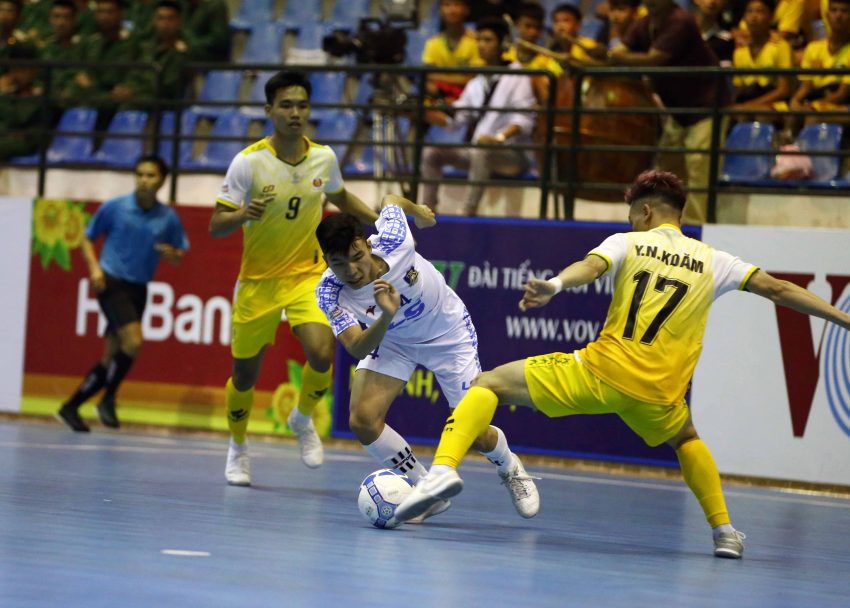 The host SHK Nghe An had the quarter-final against Thai Son Bac. Having a good start and took the initiative however Thai Son Bac couldn't fashion the first genuine chance and had to received a goal from Thinh Phat (SHK Nghe An) at 8 minutes. A few minutes later, SHK Nghe An had another goal by Huu Thien.
After that, Thai Son Bac raised the tempo of their game to find the score. Finally, they came back from two goals down by Duc Tung at 19 and 23 minutes. Same with the first match, this game also needs the penalty to define the result. Lucky for SHK Nghe An when they won the penalty over Thai Son Bac.
Kardiachain Sai Gon dramatically won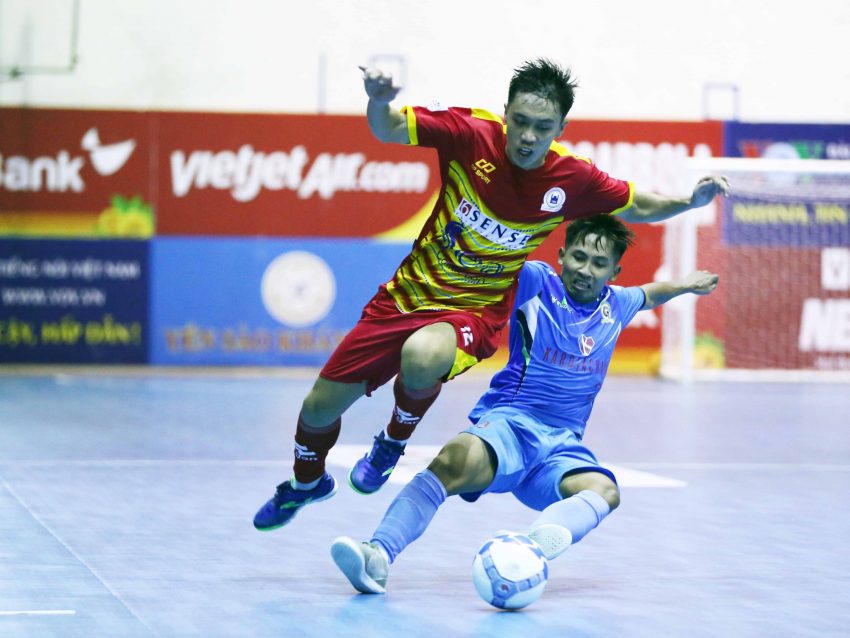 The third quarter-final between K.Sai Gon and Tan Hiep Hung took place with a balanced posture. Both teams seem to very understand about each other. However, at the last minutes, from a passed ball of Ngoc Tung, captain Hoang Nam had a strong kick and brought a goal as well as the victory for K. Sai Gon.
Sanatech Khanh Hoa affirmed the power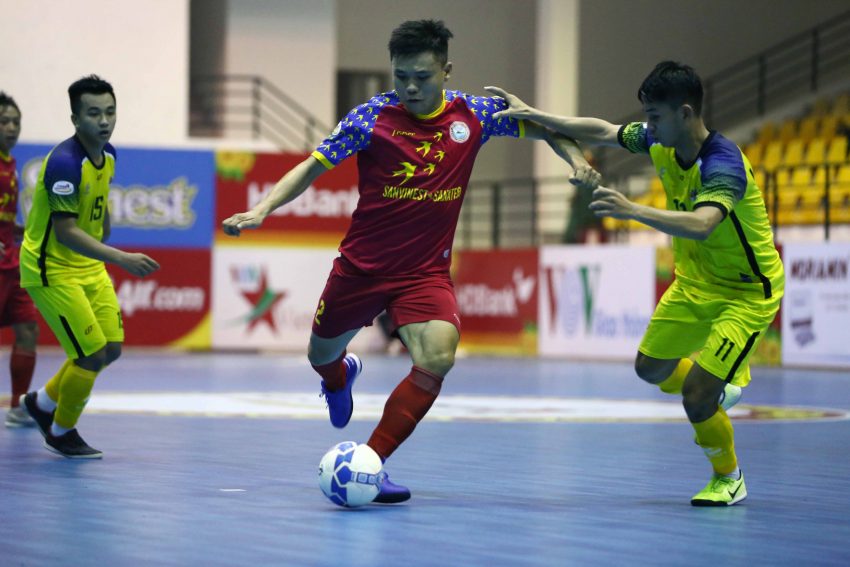 Even Cao Bang had 2 goals first, Sanatech Khanh Hoa still kept play and successful came back from a goal down. They made 4 goals and finally win 4-2 over Cao Bang.