U22 comes back to the training stadium to prepare for the match against U22 Laos
Today morning, the players of U22 Vietnam came back to the training stadium to practice. Because of the importance of this training session so Mr. Park only allows reporters to work in 15 minutes and did not set anyone to interview as normally.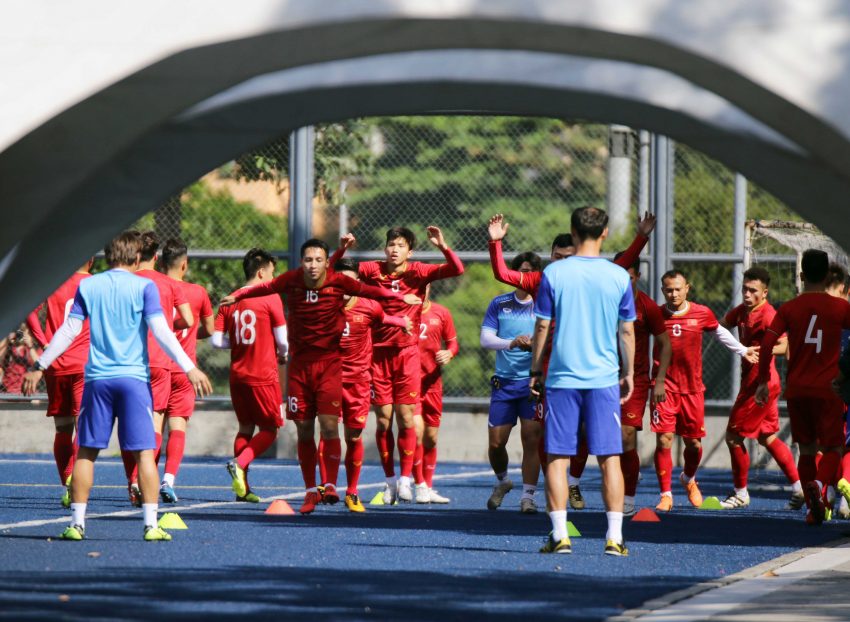 This training session was set on Circuit Makati Blue Pitch stadium instead of the Binan Football stadium which was set by the organizer. This is a stadium that is near the hotel and has a quality meet the requirements of coaches and find out by the officers of VFF. The reason why choosing this stadium is to avoid the problems of traffic in the Philippines.
About the force of the team, head coach Park Hang-seo has to plan a tactic without defender Huynh Tan Sinh and striker Nguyen Trong Hung due to the injury in the match with U22 Brunei. As the adjustment of the doctor, Huynh Tan Sinh can recover before the match with U22 Laos, however, using this player or not will depend on Mr. Park. Meanwhile Trong Hung needs more time to recover.
Today afternoon, the team will relax in the hotel and analysis the videos to prepare for the match with U22 Laos at 15:00 on 28th Nov at the Binan Football stadium.
Tomorrow morning, U22 Vietnam will move to a hotel near Binan stadium which is set by VFF to have lunch and rest before the game. All the plans were made carefully to create the most favorable condition for the players.
Images of the training session