U22 National Team and Women's National Team have arrived in Manila (Philippines)
(22nd Nov) U22 National Team and Women's National Team went to the Philippines to participate in the 30th SEA Games, toward the gold medal for men's and women's football at this competition.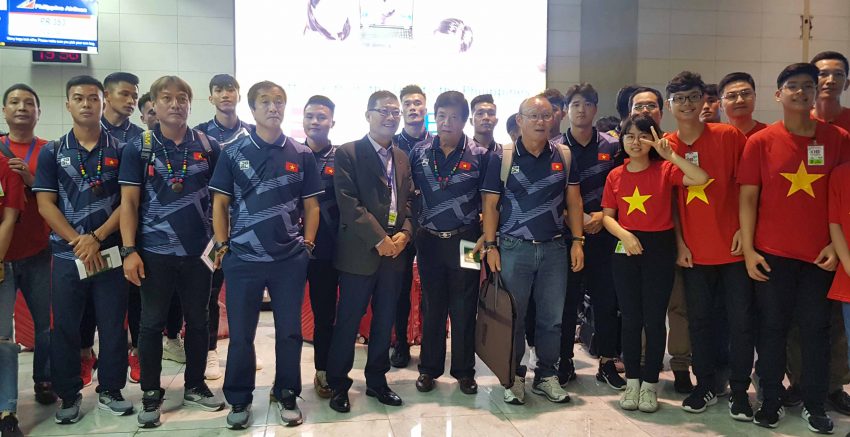 U22 National Team comes to SEA Games 30 with 21 players in which there is one backup position for a goalkeeper. While Women's National Team fixed the official list including 20 players before the departure day.
After 2 hours and a half from Tan Son Nhat Airport, 2 teams have arrived Manila at 18:50 (equal 17:50 in Vietnam). At Ninoy Aquino International Airport, both teams of head coach Park Hang-seo and head coach Mai Duc Chung were welcomed by the host and volunteers. Vietnamese Embassy in the Philippines and supporters also came to the airport to welcome both teams.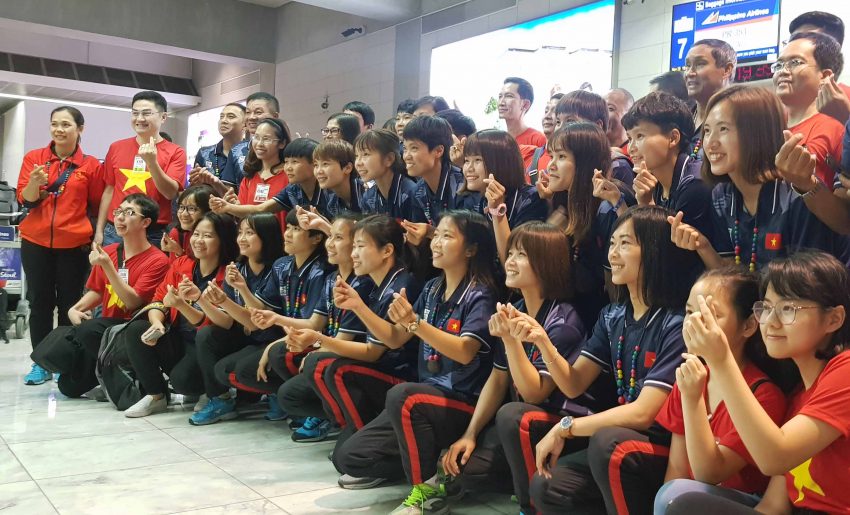 Luckily, the time when teams arrived was the off-peak time therefore all procedures were very quick. After that, 2 teams parted at the airport to return to their hotels.
According to the fixture, men's football will start on 25th Nov and end on 10th Dec 2019 at 2 stadiums are Rizal Memorial and Binan. Women's football will start on 26th Nov and end on 8th Dec 2019 in the same stadiums.
The most difficult is the traffic in Manila. Traffic jams usually happen in this city so it will significantly affect the movement of the two teams from the hotel to the stadiums.
In the afternoon of November 23, 2 teams will have the first training time.