U22 Vietnam started SEA Games 30 with a 6-0 victory against Brunei
U22 Vietnam Football team has a good start in the first game of group B when get the victory 6-0 against Brunei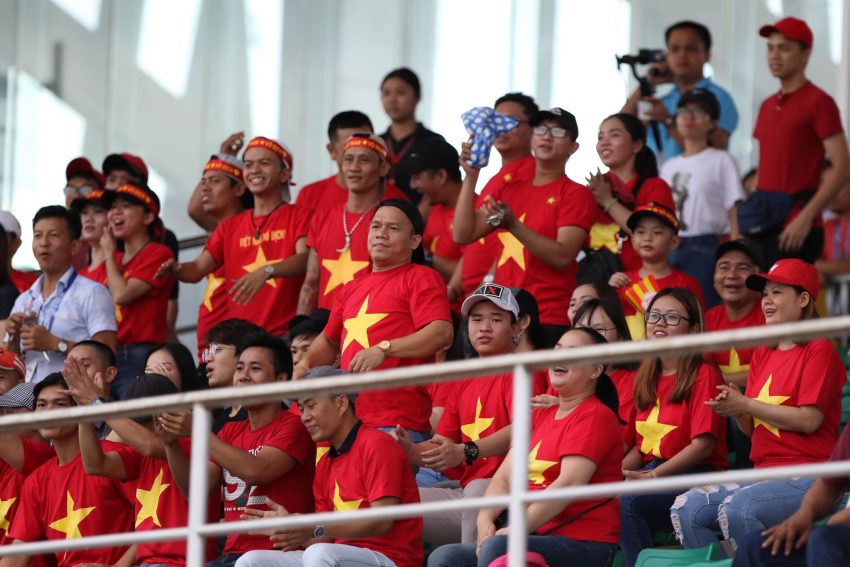 No need to use the strongest line-up, U22 Vietnam still took the initiative from the beginning of the match. It's only 10 minutes when U22 Vietnam got a first goal by Ha Duc Chinh. 14 minutes later, Duc Chinh had his second goal with the co-operation of Thanh Thinh.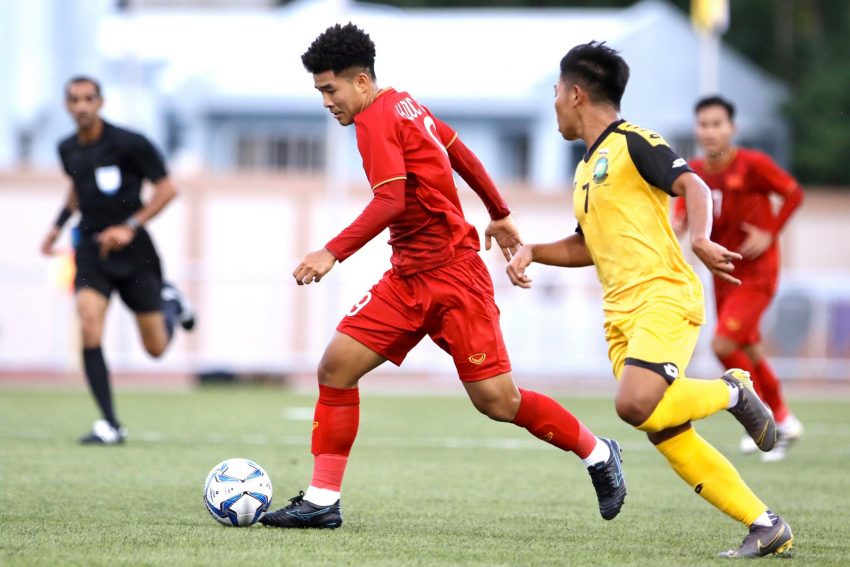 In the first half, U22 Brunei only can defend to limit goals. The team of Mr. Lee Gi Yong did not have any change to make a score, therefore the goalkeeper of U22 Vietnam Bui Tien Dung felt very ''relax'' at this half. This situation happened again in the second half when U22 Brunei could not create dangerous changes.
Not only that, U22 Brunei had a huge pressure from U22 Vietnam when the team of Mr.Park Hang-seo raised the tempo of their game. The appearance of Trong Hoang at the beginning of the second half brought more chance for Vietnam's team. Only 2 minutes after the start of second half, U22 Vietnam had the third goal with the hat-trick of Ha Duc Chinh.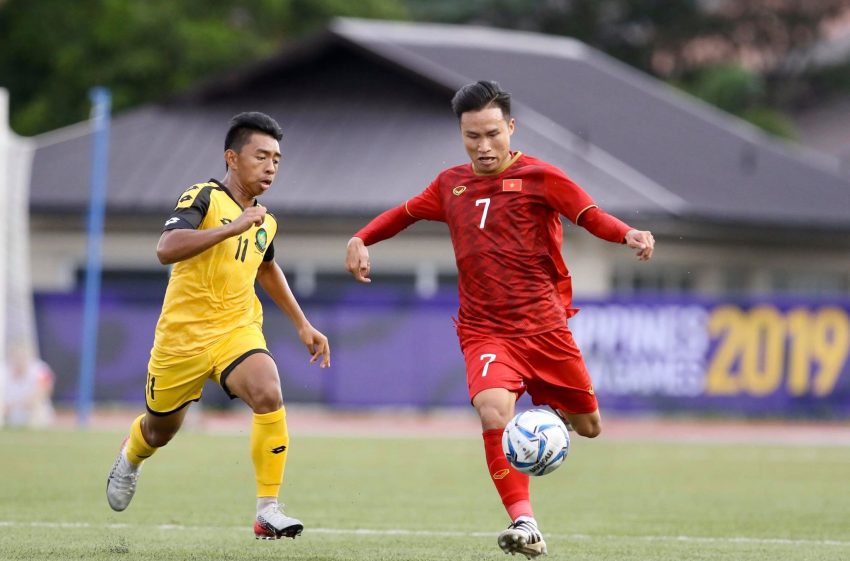 60 minutes, Viet Hung get the fourth goal for U22 Vietnam before Ha Duc Chinh completed his poker. 83 minutes, Trong Hung made a final goal and brought a 6-0 victory for U22 Vietnam.
This victory is the good start for U22 Vietnam. Head coach Park Hang-seo has achieved the target of keeping force, hiding tactics to prepare for the long period in this tournament.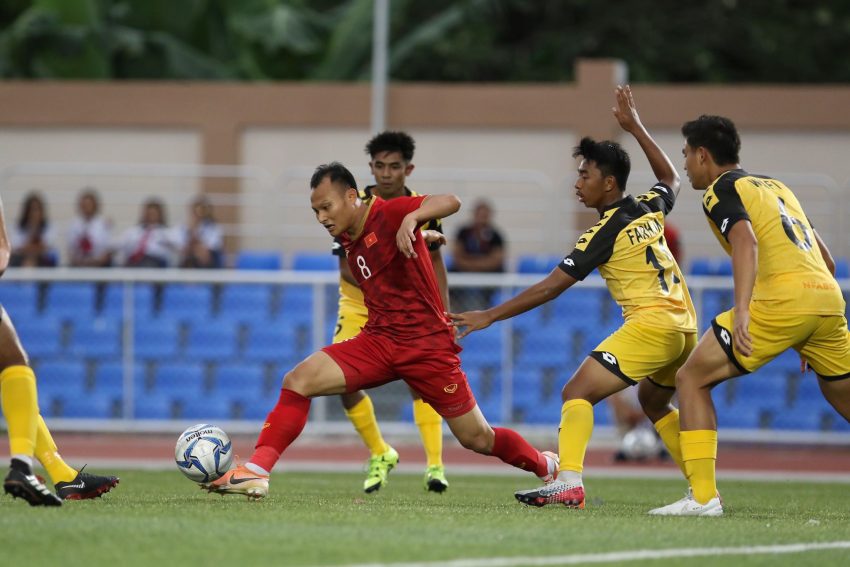 Line-up
U22 Vietnam: Tien Dung, Tan Sinh (Duc Chien, 59′), Thanh Chung, Ngoc Bao, Tan Tai, Thanh Thinh, Viet Hung, Thai Quy (Trong Hoang, 46′), Hoang Duc, Trong Hung, Duc Chinh (Tien Linh, 76').
U22 Brunei: Abidi, Aminuddin, Jaimi, Azim, Damit, Norsamri, Ghani (Jamaluddin, 64'), Azman, Ismail, Adi Said, Mhammad Said.