Defender Bui Tien Dung: "SEA Games has just begun, we have to concentrate more"
(26th Nov) U22 Vietnam Football Team came back to the stadium to prepare for the next match with Laos at group B of SEA Games 30. Defender Bui Tien Dung stated that all players have to concentrate more because the tournament has just begun.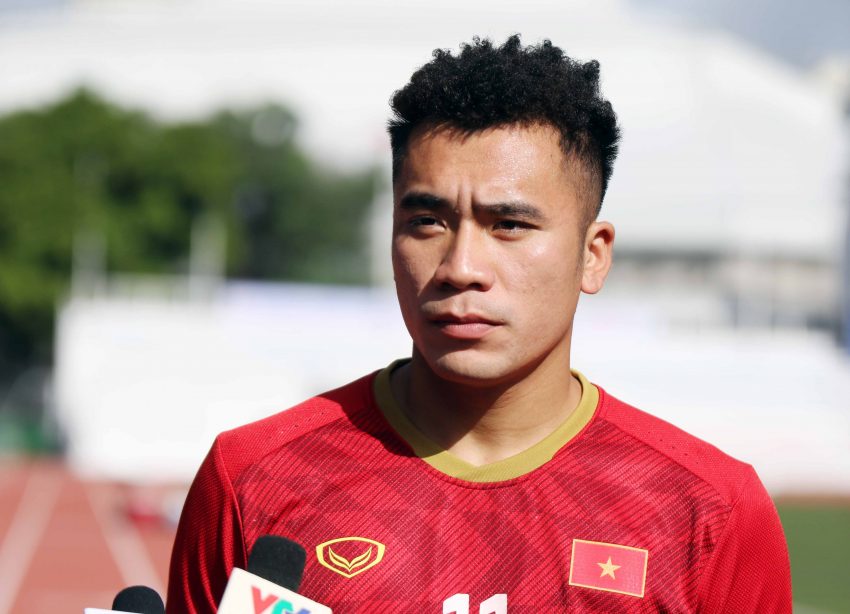 Tien Dung is a key defender of U22 Vietnam. In the time belonging to U19 Vietnam, his forte is the central midfielder. However, at SHB Da Nang Club, Tien Dung usually plays as a defender. This also is the reason why head coach Park Hang-seo chose Tien Dung for this SEA Games. Mr.Park always finds a player who can play in many positions and has a good physical.
Because of a busy schedule, head coach Park Hang-seo will have a plan to optimizing forces. Therefore, maybe Tien Dung will be named in the next match against U22 Laos, especially while Huynh Tan Sinh had an injury in the match with Brunei. Even Huynh Tan Sinh's injury is not dangerous, Mr. Park might not use this defender at the next match. Talk about the opportunity, Tien Dung said: "The coaches will have appropriate adjustment. After the victory, all the player felt very happy, but we know that SEA Games 30 has just begun and need more concentration".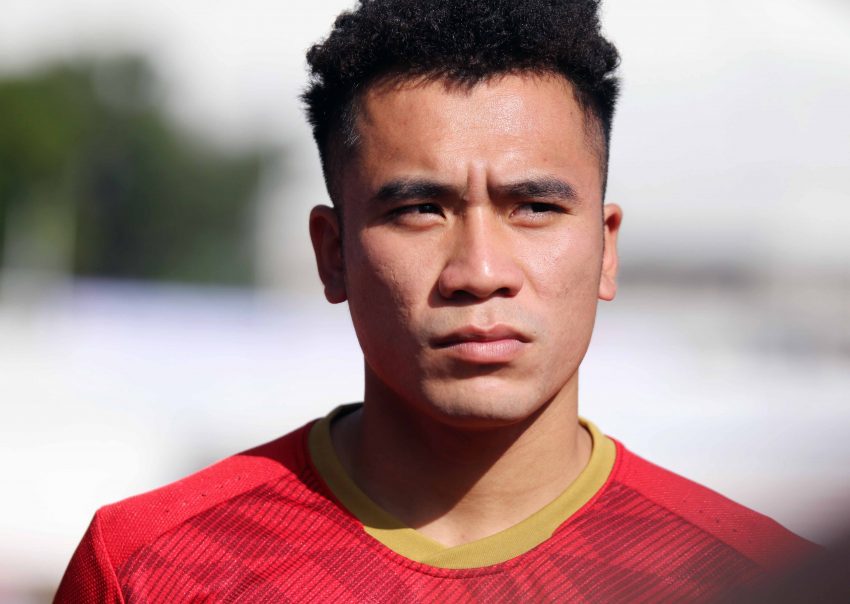 Shared about the return of striker Ha Duc Chinh with the poker over Brunei, Bui Tien Dung said: "Duc Chinh had 4 goals in the first game. He got back his ability. This also a great motivation for him to find out his best again".
Today (26th Nov), head coach Park Hang-seo separate the team into 2 groups. One group includes the players who played in the match with Brunei just exercised and massaged to recover. Meanwhile, a group of players who were substitutes or did not play in a long time at the last match including Quang Hai, Hung Dung, Van Hau, Tien Linh, etc. had to practice tactical coordination sessions at the Rizal Memorial stadium.
On the same day afternoon, U22 Vietnam relaxes at the hotel. Tomorrow afternoon, all players will practice for the match with U22 Laos at 15:00 on 28th Nov at Binan Football stadium.
Some images about the training session of U22 Vietnam on 26th Nov