With the poker at the match against Brunei, striker Ha Duc Chinh became the Player of the match
With 4 goals in the match with Brunei, striker of U22 Vietnam Football team Ha Duc Chinh was awarded the Player of the Match by the organiser.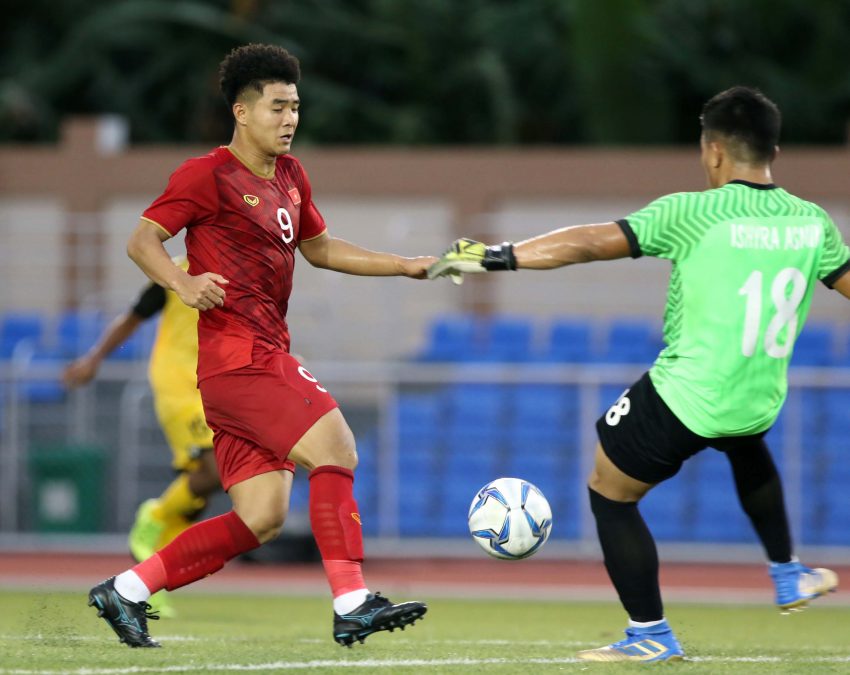 Ha Duc Chinh carved out four personal goals in the 10th, 24th, 48th and 66th minute as Viet Hung Trieu (59th) and Nguyen Trong Hung (83rd) then added the others for the comprehensive victory.
With the impressing throughout, Ha Duc Chinh was chosen to become the Player of the match with a bonus of 50 million.
At the press conference after the match, Ha Duc Chinh said: "Today I very happy when U22 Vietnam had the victory 6-0 over Brunei. All players tried the best and got a satisfying result. I feel grateful to have received this award. This is the motivation for the team to try for the next match".
Ha Duc Chinh also said that, whether named in the start list or as a substitute, he still tries to have good preparing. He stated: "Whether playing inside the field or sitting outside, I always have to ready to play. If have chances, I will try my best to bring the best result for our team".